Think you've seen everything in Bad Company 2?
Then use what you know to get yourself an easy
10,000
casino cash!
All you have to do is identify one of the images that are posted below.
Some specifics:
The first person to correctly identify the image will win the 10k
Only post an answer to one of the images, you're answer will be disqualified if you do otherwise
If the thread goes a couple days with no one able to correctly guess the image I will swap the picture for an easier one
That's all there is to it, so without further delay...
Image 1 for 10,000: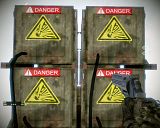 Direct Link
Hint: Located on Atacama Desert
Image 2 for 10,000: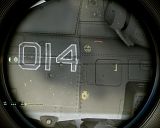 Direct Link
That one I think is going to be too easy
Bonus 5,000 cc if you can tell me its exact name. This picture also comes from Atacama Desert.
If you guys like this little game I'm thinking about doing this twice a month and if you have any suggestions or images you want me to use, send them to me